People In. Plastics Out.
We owe just about everything to the ocean. It's given us a playground, a community, a unique place to connect with the planet. As a company that produces products that can be made from recycled plastics, we have the responsibility to do just that. But we can do more. Whenever possible, Nixon is committed to using recycled materials that
come from ocean plastics, keeping the ocean cleaner while making a more sustainable product. The first phase is to create our entire bag line and four of our best-selling watches out of recycled plastics destined for the sea. Let's take care of the ocean as much as it takes care of us—one right choice at a time.
Our goal is to get waste out of the ocean and more people into it.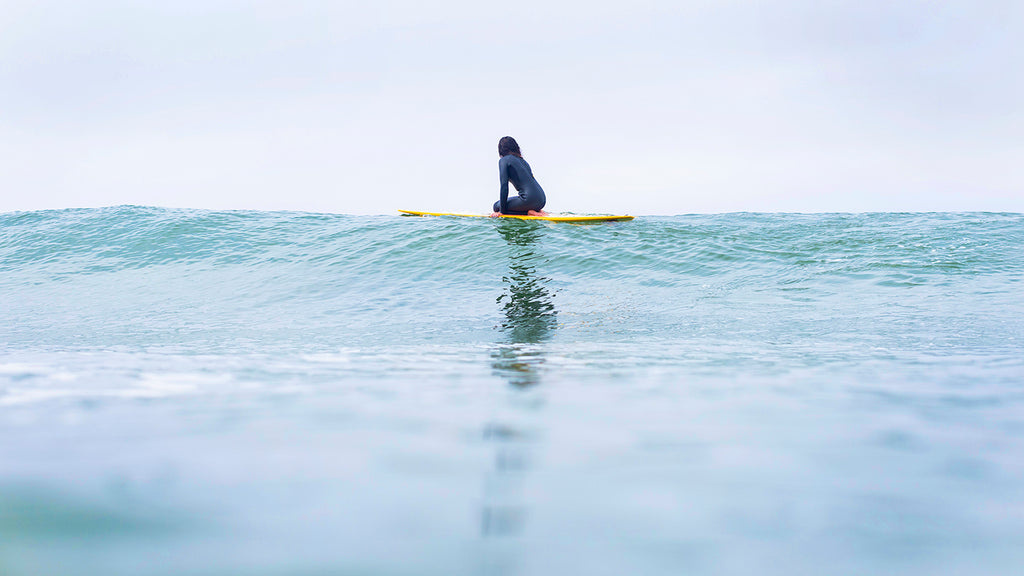 Our Plastic Partners

Watches Made With Ocean Plastic
Our Time for Change
#Tide is an innovative company that believes that the plastics that threaten our oceans can create sustainable products and a more circular economy. It uses Swiss precision to transform ocean-bound plastics into a versatile and sustainable base material for our new line of surf watches. The fact we can now make a technical surf watch from ocean plastic is a massive step for our company, but it's just the beginning.

Bags Made With Ocean Plastic
A Cleaner Carry
REPREVE is a company dedicated to reducing the number of plastic bottles in landfills by recycling them into high-performance fabrics. The REPREVE Our Ocean fiber takes that mission one step further by sourcing bottles that are at risk of leaking into the ocean. By partnering with REPREVE, we have been able to craft our entire bag line out of this revolutionary material, eliminating thousands of plastic bottles per year.
MADE WITH SOCIAL PLASTIC®
Stopping ocean plastic and improving the lives of collector communities
Committed to empowering a regenerative society, Plastic Bank® builds ethical recycling ecosystems and reprocesses the materials for reintroduction into the global supply chain as Social Plastic®. Their members receive a premium for the materials they collect which helps them provide basic family necessities.
With Nixon's commitment to a sustainable product line, Plastic Bank is an ideal partner for our long-term success.

Reforest the Ocean
SeaTrees is an arm of the nonprofit organization Sustainable Surf that focuses on reforesting oceans. Whether it's kelp along California's coast or planting mangrove trees in Indonesia, SeaTrees is making a major impact with its focus on our oceans. For example, mangrove trees sequester 5-10 times more CO2 from the atmosphere per hectare than tropical rainforests. But the impact isn't limited to CO2. Here are a few ways that planting just 10 mangrove trees impacts local and global communities:
Creates approximately 1/2 day of living-wage employment for local community members, helping to support 55 families

Provides resources for local education

Protects local villages from storm surges and sea-level rise

Serves as critical nursery grounds for fish and shellfish, and increases local marine productivity

Has the potential to sequester more than 3 metric tons of carbon dioxide over the 25 year life of the trees
Learn More about SeaTrees